SoletAer solar heat pump
SoletAer combines solar heat with a built-in heat pump and provides hot water that is good for both your economy and the environment. SoletAer is mounted on the outside wall which makes for an easy installation. It is connected to your existing water heater or to our SoletAer 260 L water heater.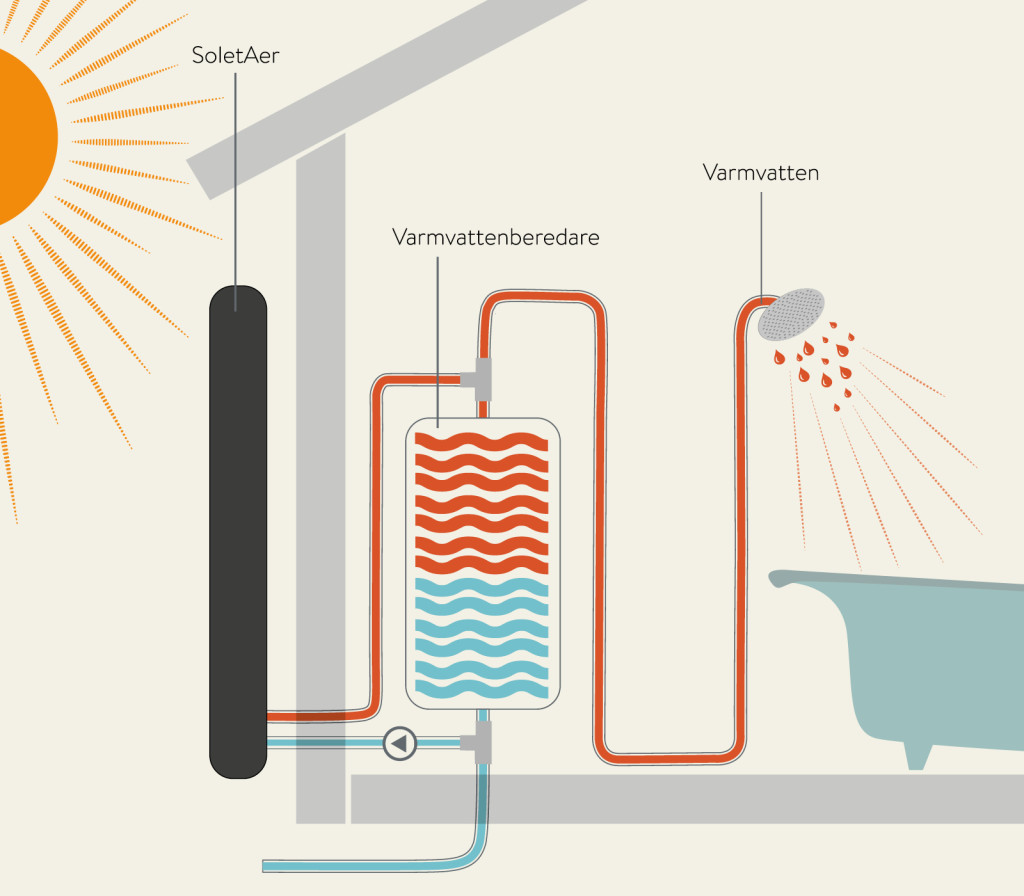 SoletAer 260 water heater product info
Hot water, nice but expensive
Heating water for showers, dishwashing and laundry in an average single-family home consumes approximately 5000 kWh / year. This represents approximately 20% of the total energy use in a home.
We shower and take baths more frequently these days and many people dream about having their own spa. Trend shows that domestic hot water is an increasing part of the total energy consumption in households.
SoletAer can significantly reduce these costs
Our product SoletAer is a newly developed solar heat pump. SoletAer lowers the cost of domestic hot water by two-thirds. SoletAer uses solar energy to heat the water which also benefits the Environment.